October 5 2009
2
05
/

10
/

October
/

2009
12:53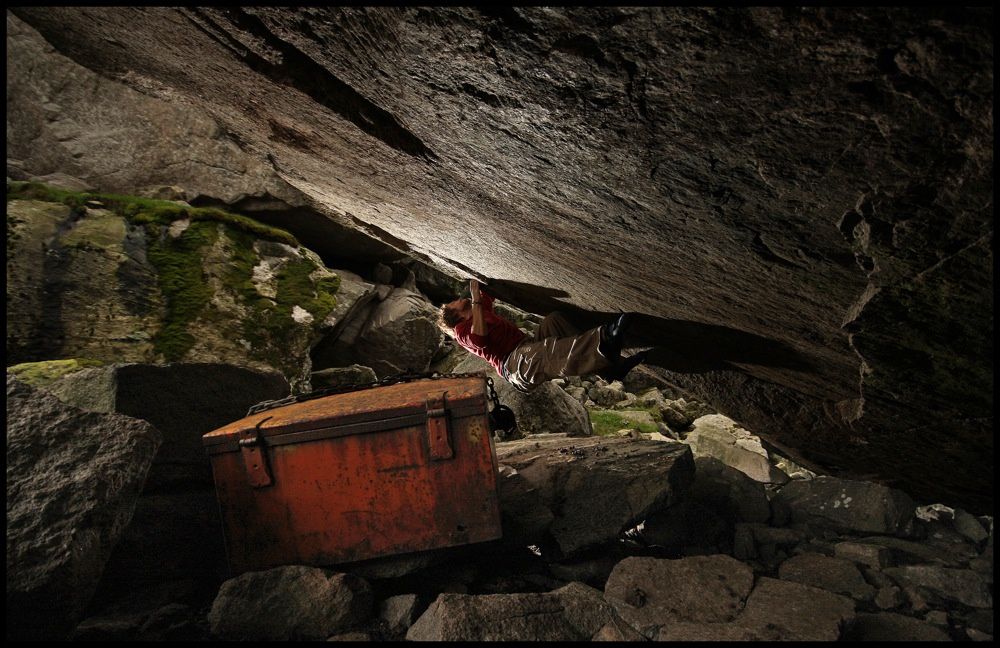 After taking it quite calm with climbing in the last months while travelling extensively through Eastern Africa, the uncommon bouldering fields of Southern Norway took my attention and with the need of some relaxed holidays i flew back to Copenhagen and jumped on the ferry to Kristiansand.
After two days of rain straight, we made our way to Rogaland and started with an easy day on some boulders directly at the sea. The sheep were the only watchers and the atmosphere was simply beautiful. Unfortunately there most of the stuff was quite easy and not really what my fingertips were crying for - some hard problems, giving me the feeling of power and pressure again.
We drove up north to Oevstabo, a small area mostly developed by some germans earlier. The crazy thing about bouldering in Norway is it's sheer endless potential. You drive through a landscape where it seems like the main part of it is rock. My girlfriend drove crazy with me asking for maybe ten stops on the two hours drive north. But what could you do, with one boulderfield after another...
In Oevstabo i found what i was searching for. Some wonderful lines, a beautiful surrounding and some problems to get my fingers sweat. One of the lines was Bombstation (fb 8a), a short, powerful roofproblem. Leading from a start on small crimps with a tricky hooksequence to some generous moves on good holds at the end. And it took not much time to get back into the zone again, checking out moves, solving sequences and forgetting everything around you. To my own surprise, after having found the right sequence it took me only a couple of trys to send it.
For anyone who is thinking about going to Norway, just two words: DO IT!
- Simon Sticker